Introducing the NCAR KIPI Dashboard
Jul,
20
2016
/ /
by

nrallo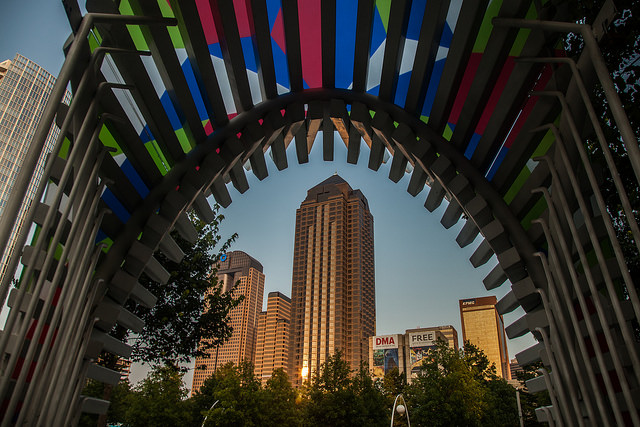 SMU's National Center for Arts Research (NCAR) today launched the KIPI Dashboard, a free online diagnostic tool that allows arts organizations to see their individual performance in nine finance and operations categories, compared to similar organizations nationally. Organizations can access confidential and individual scores on how they rank relative to their peers on multiple factors in the categories of contributed revenue, earned revenue, expenses, marketing impact, bottom line, balance sheet, community engagement, program activity and staffing. The scores can help organizations assess their health and sustainability and inform strategic decisions.
The Dashboard uses data from the last five years for nearly 8,000 arts and cultural organizations around the country, across industry types and sizes. Each organization's scores are based on a level playing field that takes into account not only that organization's sector (such as whether it is a theater or dance company), but its age, budget size, location, and many other key factors.
Sign In | View Sample Dashboard
"The SMU Meadows School created NCAR to assess the health and stability of the arts sector by compiling and analyzing the most comprehensive set of data ever assembled on the arts industry. The KIPI Dashboard is the next evolution of NCAR – providing a free resource that allows arts organizations to look at their own performance relative to the field," said Sam Holland, dean of the Meadows School of the Arts. "The Dashboard is the only tool of its kind, providing arts organizations with the personalized, evidence-based findings they need to help them make strategic decisions that strengthen their institutions."
NCAR Director Zannie Voss said, "In order for arts organizations to thrive, they cannot operate in isolation as they are impacted by changes in the field and in their communities. By factoring in external variables such as a community's characteristics, as well as the organization's age, arts sector, budget size, square footage, whether it primarily targets a particular culturally specific audience, and other operational specifics, we have created as level a playing field as possible for examining organizational health. Organizations will now be able to easily measure their performance in the most crucial financial and operating areas relative to their peers in similar markets. The Dashboard allows arts leaders to decide which performance indices are top priorities and determine from their scores whether they are performing well on these measures, or whether they have room for improvement. Dashboard scores can be valuable information to share with boards, staff, funders and other key stakeholders. They are a tool that helps focus resources where they are most needed, celebrate areas of success, and enable arts and cultural leaders to overcome challenges and increase impact."
The KIPI Dashboard Scores
KIPI stands for Key Intangible Performance Indicators. The Dashboard scores measure both tangible factors that affect performance, such as an organization's age and marketing budget, and intangible factors, such as good decision-making and artistic expertise. Intangible factors cannot be easily observed and measured, yet all organizations know how important they are. NCAR uses a statistical technique called "high performance frontier analysis" that estimates how much these intangibles play a role in setting an organization apart from others. This is a method that has helped many other industries understand high performance and the best practices that drive it.
The NCAR KIPI Dashboard draws its performance data from DataArts' Cultural Data Profile (CDP), a standardized online form that cultural nonprofits nationwide use to submit information on their annual financial and programmatic activity. Organizations that submit their data to DataArts will be able to access a score for each of the nine indices, illustrating where their organization's strengths and challenges lie. Each score is based on a level playing field and shows how an organization has performed relative to the field in percentile terms, i.e. a score of 60 means an organization performed better than 60% of similar organizations on that index. Dashboard scores are confidential and each organization can only access its own scores. Organizations not currently part of the DataArts database may add their company information using the DataArts platform. Once their data has been entered into the system and processed, they will be able to access their Dashboard scores.
The KIPI Dashboard scores are based on fiscal year data and each of the nine general areas are broken down to include more specific information. In the following example, a hypothetical theater has a relational revenue score of 61, indicating its performance on the percentage of total expenses covered by subscription or membership revenue is better than 61% of similar organizations, making it above average:
Organizations will also be able to track their KIPI performance trends on each index over a five-year period, see the index-related data they entered in the CDP each year that generated those KIPIs, and see what their performance would have had to have been in order to increase the scores by 10 points:
Beth Tuttle, president and chief executive officer of DataArts, said, "We are pleased that our partnership with NCAR has produced such an important tool to empower cultural managers with data-driven insights about their organizations' performance relative to peers in the field. This is just the first of many initiatives that will leverage the reach of the DataArts platform across the cultural sector and activate the potential of shared data to advance the arts, culture and humanities."
In its beta-testing phase, leaders from arts organizations around the country have already reported on the usefulness of the KIPI Dashboard. Cheryl Blumenthal, director of information and compliance at Children's Discovery Museum of San Jose, commented, "We take great pride in what we do and how we operate Children's Discovery Museum, and we were pleased to see these efforts validated in our high Dashboard scores. We plan to share this information with our board, and as we become more familiar with the Dashboard, and with the trend data in particular, we hope to discover ways that it can help support planning of new initiatives and decisions."
Zenetta Drew, executive director of Dallas Black Dance Theatre (DBDT) and an NCAR advisory board member, remarked, "I think it is fabulous, and overall I do believe it is a great representation of DBDT's organizational performance. I have shared with our board, which is seeking management tools to chart DBDT's progress as we implement our new strategic plan." Tim Johnson, managing director of Kitchen Dog Theater in Dallas, said, "The Dashboard really helped highlight some of the faulty underlying assumptions we work from as a company. Happily, the big surprise was that we are actually doing much better than the national average in a number of areas that we have traditionally viewed as areas of weakness."
Additional Help for Organizations
Organizations that want to improve their scores will find helpful information and articles on NCAR's Resources page that can help shed light on each of the nine index areas, as well as on strategic planning, arts education and conducting research. In addition to articles, the Resources page lists consultants who can help an organization with expertise in each area. NCAR itself does not provide consulting services, but will soon begin sharing success stories from high-performing organizations on the website. Organizations contributing data through the DataArts platform also gain access to educational resources designed to support data-informed organizational planning and management.
About DataArts
DataArts is a nonprofit organization that empowers the arts and cultural sector with high-quality data and resources in order to strengthen its vitality, performance and public impact. The Cultural Data Profile (CDP) is DataArts' flagship service, which thousands of cultural nonprofits use annually to report their financial and programmatic information. DataArts is a catalyst for data-informed decision-making that results in stronger management for arts and cultural organizations, better-informed philanthropy, and a rich information resource for advocates and researchers. For more information, visit www.culturaldata.org.