Arts Vibrancy and Home Prices
Oct,
18
2017
/ /
by

jaarmstrong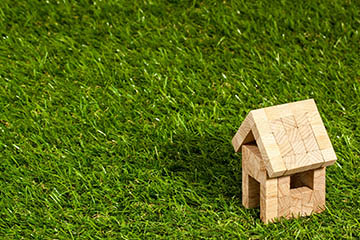 Guest post by Eric Berman, Communications Director, Massachusetts Association of Realtors®
If you haven't heard the news, Massachusetts is the place to be. This past year, US News & World Report ranked Massachusetts the number one state in the country. Even without this ranking, people want to be in the Bay State and take advantage of everything that makes it so special. This includes a vibrant arts scene in many cities and towns across the state. In fact, six Massachusetts communities were ranked in The National Center for Arts Research's third annual Arts Vibrancy Index.
Because of the demand to be here and because of low inventory, prices are near all-time highs. However, there are more to home prices than just demand. We know the quality of the school district plays a significant role in home prices. For example, the average median price of a home in one of the state's top 10 school districts was $822,100* in 2016. That was more than double the statewide median price ($352,000*) for a home that year.
When it comes to looking at the impact that a vibrant arts scene or art institution has or doesn't have on home prices, the link becomes more tenuous. Anecdotally, we know that these towns command higher prices because people want to be there.
Let's look at the six Massachusetts Metropolitan Statistical Area/Micropolitan Areas (MSAs/Mas) that made the Arts Vibrancy Index:
Top 20 Arts Vibrant Large Communities (pop. 1,000,000 or more)
#6 Boston
#12 Cambridge-Newton-Framingham

Top 10 Arts Vibrant Medium Communities (pop. 100,000 to 1,000,000)
#1 Pittsfield
#9 Barnstable Town

Top 10 Arts Vibrant Small Communities (Micropolitan Areas)
#6 Greenfield
#10 Vineyard Haven
Of those areas on the list, there are two (and very anecdotal) traits that the areas on the list have in common. They either have one or more colleges/universities located within them, they are seasonal/second-home communities, or they are both. And because there are multiple towns within each these areas, it is difficult to tie home price data to each MSA/MA. Of course, that's not a great answer when it comes to determining actual economic impact from a vibrant arts community.
Thankfully, this is a question that at least a few economists have attempted to quantify.
In London, England, researchers used the metadata of geotagged photographs on social sharing sites like Flickr to reveal connections between the visual environment and socio-economic measurements. In their study "Quantifying the Link Between Art and Property Prices in Urban Neighbourhoods," published in the Royal Society of Open Science, the authors Chanuki Seresinhe, Tobia Preis, and Susannah Moat, found a link.
"Our results suggest that art is indeed associated with improving economic conditions of urban neighbourhoods. More generally, our analysis demonstrates that data on our online interactions can provide novel measurements of the environment in which we live. These measurements reveal that the visual environment may affect aspects of our life as crucial as economic development."
In the report "Arts and culture in urban or regional planning: A review and research agenda," in the Journal of Planning Education and Research, authors Ann Markusen and Anne Gadwa, cite a report that uses the development of the Massachusetts Museum of Contemporary Art (MASS MoCA) in North Adams, Mass. (which is part of the Pittsfield MSA) as an example of an arts institution that has increased property values.
"In a study accounting for other factors in local growth and requiring original data collection from city sources, Sheppard (2006) found that MASS MoCA, a large new arts center developed in an old textile mill in North Adams, Massachusetts, increased nearby property values by about 20%, evidence of positive neighborhood level wealth-creating effects."
Williams College Economist Stephen Sheppard (the same Sheppard as mentioned in the report above) connects arts with supply and demand in a way we can all understand, "…museums are clearly producing something valuable for their neighborhoods…Whenever something valuable is produced, there will be competitive processes that arise between consumers who seek access to it."**
###
* Home sales data from MLS Property Information Network, Inc.
**Handbook of Economic Geography and Industry Studies, Stephen Sheppard, Chapter 8
***
Eric Berman has been the communications director at the Massachusetts Association of Realtors® (MAR) since 2007 and has been interacting with the news media on housing and real estate since 2001. He is current member of the National Association of Realtors® Consumer Communications and Research Committees, and was the 2012 Chair of the NAR Communications Directors Professionals Group. Prior to joining MAR, Eric was a member of the communications staff with the Massachusetts Housing Finance Agency. He is a graduate of Northeastern University's School of Journalism and is a member of the Public Relations Society of America.