Art is in Nashville's DNA
Jul,
13
2017
/ /
by

jaarmstrong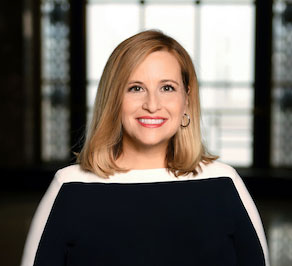 Guest Post by Nashville Mayor Megan Barry
Nashville is a special place. It is one of the only places in the world where a street busker and Grammy winning musician often share the same stage in the same night.
This is a working artist town. A town that understands that the Top 40 performer wouldn't be there without the technicians, arrangers, writers and session players behind the scenes. In Nashville, this is part of our DNA. This spirit of collective creation has helped our city develop a world class reputation as not only a music mecca but a global hub for artists, makers, designers and innovators. We have one of highest concentrations of artists and cultural workers in the U.S. The diversity between the nonprofit cultural leaders like the Belcourt Theatre and the Frist Center for the Visual Arts and for-profit music industry make our arts ecology—edgy, interesting and bar none. The recently released study by the National Center for Arts Research at SMU, bears this out, ranking us #4 in the U.S. for arts vibrancy.
As mayor, I know that arts, culture and cultural tourism is good for our economy. The Arts & Economic Prosperity V study validates that, Nashville arts and cultural organizations and their audiences net 429.3 million dollars to our economy annually.
I also understand that this isn't a given and that we must cultivate and support the arts for the good of all. Which is why my administration is committed to supporting the life and well-being of our artists and cultural workers, by focusing on public policy that addresses core issues for creatives.
I've doubled down on affordable and workforce housing—because I know that artists need a mix of housing choices they can afford. I'm also exploring how we look at mixed use development that prioritizes affordable artist spaces like studios, retail and performance venues—so that artists can continue to WORK in the county. I've outlined a visionary transit plan that will reduce bottom line overhead many cultural organizations pay now for parking for staff and patrons. And, I'm investing and expanding library and parks facilities so that more teaching artists and cultural organizations can offer direct dance, film, poetry, theatre and visual arts classes to residents where they live.
This year, I increased the Metro Arts Commission's budget by $500,000 to support grants to cultural organizations, temporary public art and creative placemaking projects that connect Nashvillians to art and artists in their neighborhoods. I did this because I believe that the arts are a central part of what makes our community special, but I also believe that global, competitive cities cannot be complacent. Cities must respond and adapt and in doing so they must hold on to what they value. In Nashville that means waking up every day and ensuring that the songwriter next door has access to good wages and housing, can get where they need to, and is connected to others in a safe and healthy neighborhood. It means that arts are intertwined with public good and welfare and that vibrancy is something that happens when art and artists are safe, happy and healthy citizens.