Read the Report on Gender Gaps in Museum Directorships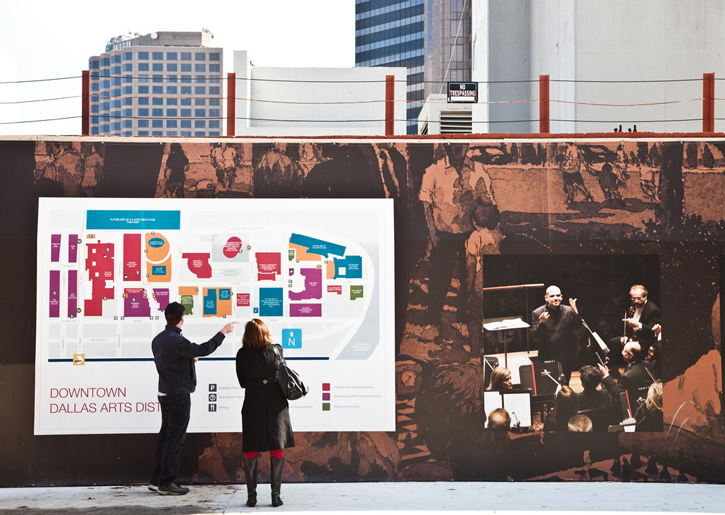 RELATED: The Full Report on the Gender Gap in Art Museum Directorships
The Association of Art Museum Directors (AAMD) and the National Center for Arts Research (NCAR) at Southern Methodist University in Dallas, Texas, today released findings from a research study designed to understand the gender gap in art museum directorships and to explore potential factors to help AAMD member institutions advance towards greater gender equality. Through a combination of quantitative analysis and interviews, NCAR and AAMD researchers – led by Zannie Giraud Voss, Director, SMU NCAR, and Christine Anagnos, Executive Director, AAMD – examined the current and historical factors of the gender gap in art museum directorships. They found that women hold fewer than 50% of directorships and that the average female director's salary lags behind that of the average male director – with overall disparities driven by mostly the largest museums.
In 2013, AAMD conducted a survey of its members, and the data collected from 211 of its members (a 97% response rate) included each institution's operating budget, endowment, the director's (or top official's) salary and the director's gender. Additional research was collected on each director's tenure in his or her current position and on the position held prior to his or her current directorship (with previous position data found for 193 of the 211 directors). The study sought to answer two main questions: What is the current state of women in art museum directorships? What are some factors that may drive the gender gap? The NCAR and AAMD study had several key findings:
- Out of the 211 directors included in the AAMD survey, 90 directors were female; women held 42.6% of art museum directorships.​
- On average, female directors earned $.79 cents for $1 that male directors earned. (In 2013, the U.S. Bureau of Labor Statistics reported that the median pay of women nationwide is 82% of that of men.)
- Segmented by operating budget, these gender disparities are concentrated in museums with a budget of over $15 million roughly the top quarter of museums. In this segment of museums, there are fewer female directors than male directors, and female directors earn less on average than their male counterparts – $.71 cents for $1 a male earns.
- At museums with budgets under $15 million, the number of female directors is nearly equal to the number of male directors, and, on average, the women earn slightly more ($1.02 for every $1 a male director earns).

Other factors besides gender that may have influenced the salary and representation differentials noted above were examined through qualitative analysis and interviews with executive search consultants who work with art museums. The study found that a position a director held before entering his or her current position had an effect on average salary: if the person attained the position through internal promotion, he or she was at a salary disadvantage compared to peers hired from other institutions. Directors who previously held a non-director job were also at a salary disadvantage when compared to their peers who had previously held the top position at another institution. These observations are true for both men and women, but the number of women who have become directors through internal promotion is greater, and these factors may have contributed in part to salary disparities.
A visual summary of the study can be found online at the National Center for Arts Research. In addition to Voss and Anagnos, co-authors of the study are Anne Marie Gan, SMU MA/MBA Class of 2015, and Alison D. Wade, Chief Administrator, Association of Art Museum Directors. The authors gratefully acknowledge Lisa Phillips, AAMD Trustee and Chair of the Association's Professional Issues Committee, for spearheading this project.
__________
About AAMD
The Association of Art Museum Directors – representing 236 art museum directors in the U.S., Canada, and Mexico – promotes the vital role of art museums throughout North America and advances the profession by cultivating leadership and communicating standards of excellence in museum practice. Further information about AAMD's professional practice guidelines and position papers is available at www.aamd.org.
About the Meadows School of the Arts
The Meadows School of the Arts, formally established in 1969 at Southern Methodist University in Dallas, is one of the foremost arts education institutions in the United States. The Meadows School offers undergraduate and graduate degrees in advertising, art, art history, arts management and arts entrepreneurship, communication studies, creative computation, dance, film and media arts, journalism, music and theatre. The goal of the Meadows School of the Arts, as a comprehensive educational institution, is to prepare students to meet the demands of professional careers. The Meadows School is a leader in developing innovative outreach and community engagement programs, challenging its students to make a difference locally and globally by developing connections between art, entrepreneurship and social change. The Meadows School of the Arts is also a convener for the arts in North Texas, serving as a catalyst for new collaborations and providing critical industry research. It shares with the Cox School of Business at SMU the dual-degree MA/MBA in arts management. For more information, visit www.smu.edu/meadows.
About the Cox School of Business
SMU's Cox School of Business, originally established in 1920 and named in honor of benefactor Edwin L. Cox in 1978, offers a full range of undergraduate and graduate business education programs. Among them: BBA, Full-Time MBA, Professional MBA (PMBA), Executive MBA (EMBA), Master of Science in Accounting, Master of Science in Entrepreneurship, Master of Science in Finance, Master of Science in Management, Master of Science in Sport Management, and Executive Education. The school also offers a number of unique resources and activities for students, ranging from its Business Leadership Center (BLC), Caruth Institute for Entrepreneurship, Maguire Energy Institute, and Global Leadership Program to its Associate Board Executive Mentoring Program and an international alumni network with chapters in more than 20 countries.
Contacts:
For media in Texas: For media outside Texas:
Victoria Winkelman Hanna Gisel/Maria May, Resnicow Schroeder Associates
Meadows School of the Arts 212-671-5162/214-207-6082
214-768-3785; vwinkelm@smu.edu hgisel/mmay@resnicowschroeder.com