Arts Organizations That Serve Children Engage More People
Feb,
16
2015
/ /
by

nrallo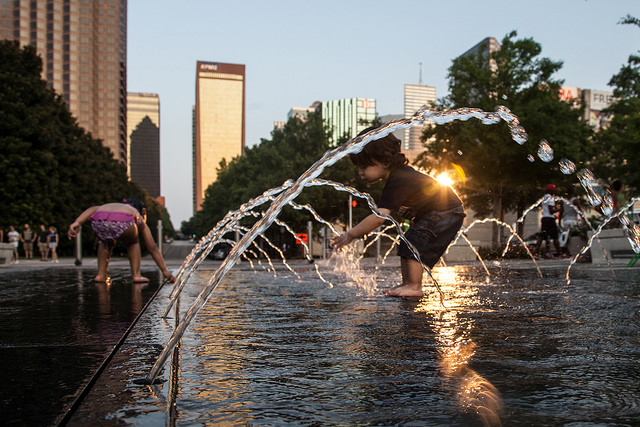 By Lauren Castle
The National Center for Arts Research has found that organizations that primarily serve children engage more people. Also, organizations targeting children have lower marketing expenses that yield higher attendance, higher program and overall earned revenue, as well as higher development expenses that yield lower unrestricted and total contributions. This puzzling finding seems to suggest that parent-contributors have a short-term focus on immediate benefits for their children without necessarily supporting the long-term financial health of the organization.
In the National Center for Arts Research's second report, our research team has studied how different operating conditions and community characteristics can drive performance. The research shows that organizations that primarily serve children tend to show interesting results. Here are a few:
Organizations that target kids attract lower overall contributions whereas those that target young adults have higher levels of contributed revenue.
Corporate giving, individual giving and foundation support are lower in organizations that target kids.
Trustee contributions are comparatively higher for children's organizations.
Targeting children leads to higher levels of earned revenue overall.
Targeting kids can help increase program revenue, which includes all revenue earned through the attraction of attendees and participants.
Targeting kids can help increase in-person attendance.
Children's organizations tend to have high programming expenses.
Organizations that target kids (preK-12) have comparably higher current assets and lower current liabilities, so higher working capital.
Communities with a higher percentage of kids and a higher socioeconomic level tend to have organizations with higher current assets.
Organizations that target children tend to have a higher level of available cash.
To determine these findings, NCAR mapped the Arts and Cultural Ecosystem. The Ecosystem has three elements that can impact performance: arts and cultural organizations, cultural policy, and the community.
See more: A Look at the Arts & Culture Ecosytem
Going forward, the National Center for Arts Research will continue to supply evidence-based insights, including a fully interactive dashboard in 2015. There's no one-size-fits-all performance measure or objective in a diverse field, but our team encourages insights into what's working—and what might not be working—in the arts ecosystem.