Staff
Zannie Giraud Voss, Director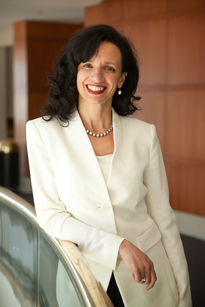 Zannie Giraud Voss Ph.D., (Aix-Marseille III Graduate School of Management - IAE, France) is Director of SMU DataArts as well as Chair and Professor of Arts Management and Arts Entrepreneurship in the Meadows School of the Arts and the Cox School of Business at Southern Methodist University. Prior to joining the SMU faculty, she was a professor at Duke University in Theatre Studies and the Fuqua School of Business. At Duke, she also served as producing director of Theater Previews at Duke, developing and co-producing over a dozennew plays and musicals, two of which transferred to Broadway. Before transitioning to academia, Zannie served as managing director of PlayMakers Repertory Company, associate manager of the Alley Theatre, and assistant director of Audience Development at the Mark Taper Forum. She has served as a consultant for the Irvine Foundation, Theatre Development Fund, Philadelphia Theatre Initiative/Theatre Alliance of Greater Philadelphia, the National Endowment for the Arts, and Theatre Communications Group, co-authoring Theatre Facts since 1998.
She has published over a dozen articles in academic and practitioner journals on research examining the strategic factors that influence organizational performance in the arts using multiple stakeholder measures, including publications in the Journal of Marketing,Organization Science, Academy of Management Journal, and Journal of Marketing Research. She is on the Scientific Committee of the International Association of Arts and Cultural Management, associate editor of the International Journal of Arts Management, and a member of the board of trustees of Big Thought and the board of directors of the Cultural Data Project. She serves as vice chair of programs on the board of trustees of TACA and is co-author of the book Outrageous Fortune: The Life and Times of the New American Play, published by Theatre Development Fund.
Glenn Voss, Research Director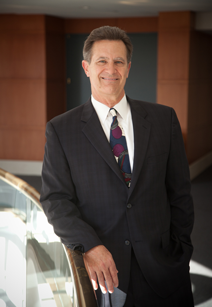 Glenn Voss (Ph.D., Texas A&M University) is the Marilyn and Leo Corrigan, Jr. Endowed Professor of Marketing at the Cox School of Business, Southern Methodist University. His research on innovation and organizational learning, relationship management and customer satisfaction, and retail pricing strategies has appeared in leading journals in marketing and management. In 2008, Glenn was recognized by the American Marketing Association as a Top-100 Cutting Edge Marketing Faculty on the basis of research productivity for the period 2000-07. He is the recipient of research grants awarded by the National Science Foundation, Marketing Science Institute, and Aspen Institute.
As an editorial review board member, he was recognized as an Outstanding Reviewer at the Journal of the Academy of Marketing Scienceduring the years 2000-03, 2003-06 and 2008-09; at the Journal of Retailing in 2006 and 2010; and at the Journal of Service Research in 2011. He has taught M.B.A. and Ph.D. courses and seminars in marketing strategy, market research and pricing strategy at leading business schools in the United States, Europe and China. He was a member of the executive committee for Triangle Opera Company from 1996 to 1998 and a member of the North Carolina Museum of Art Council from 1998 to 2007, and has been a member of the North Carolina Museum of Art International Committee since 2009.
Jennifer Armstrong, Associate Director
Jennifer Armstrong is the Associate Director of the National Center for Arts Research. She has more than twenty years of experience in arts and community development at the local, state and national levels. Prior to joining NCAR, Jennifer served as the Director of Community Arts Development for the Illinois Arts Council Agency, working with local arts agencies, arts service organizations and other community development stakeholders to help build a strong, creative and connected Illinois. Previously, she served as Executive Director of 40 North | 88 West in Champaign County, as Program Coordinator for the Department of Dance at Arizona State University, and as Managing Director of the Peoria Area Arts Council. An Illinois native, Jennifer studied business administration, theater and dance at Millikin University.
Karen Brooks Hopkins,
Nasher Haemisegger Fellow

Karen Brooks Hopkins currently serves as the inaugural Senior Fellow in Residence at The Andrew W. Mellon Foundation, and is a member of the boards of the Alexander S. Onassis and Jerome L. Greene Foundations, the Downtown Brooklyn Partnership and the Global Cultural Districts Network. She brings a range of expertise in arts management and cultural planning to NCAR, including a 36-year tenure at BAM, which saw the transformation of the venue and Brooklyn into a thriving arts complex. Hopkins was president of BAM from 1999 until her retirement in 2015. During this time, she also served as the chair of the New York City Cultural Institutions Group, as a member of the Mayor's Cultural Affairs Advisory Commission, and was named one of Crain's "50 Most Powerful Women."
As president of BAM, Hopkins oversaw the institution's 230 full-time employees and multi-venue facilities, including the 2,100-seat BAM Howard Gilman Opera House and the 833-seat BAM Harvey Theater. Despite retiring in 2015, Hopkins remains an active leader and influencer in the arts. She served as chair of the Performing Arts Center Consortium, a national association of performing arts centers, from 1994 to 1996. She was also a participant on the advisory committee of the Salzburg Seminar Project of Critical Issues for the Classical Performing Arts from 2000 to 2002 and a fellow of the Cap Gemini Ernst & Young Center for Business Innovation from 2001 to 2002. In 2005, Hopkins received the Encore Award in Arts Management Excellence from the Arts & Business Council of New York, and that same year she chaired the hospitality and tourism cluster of the Initiative for a Competitive Brooklyn.
Ernan Haruvy, Donna Wilhelm Research Fellow
Ernan Haruvy is a full professor of marketing. He earned his Ph.D. is in economics in 1999 from the University of Texas at Austin with concentrations in game theory and econometrics, and specialties in behavioral and experimental economics. He completed his post-doctoral work at Harvard University under Nobel laureate Alvin Roth, where the two worked on applying behavioral economics insights to market design. Since joining the University of Texas at Dallas in 2001, he has worked on applying behavioral models, using experimental methods, data analysis, and economic theory, to improve the design of markets, including applications in auctions, procurement, electronic commerce, sponsored search, and software markets. He publishes in various disciplines with publications in journals such as American Economic Review, Marketing Science, Journal of Marketing Research and Journal of Finance.
Joshua Miller, Web Developer
Joshua Miller is a Web Developer for the National Center for Arts Research. After growing up in the North suburbs of Chicago, he went to the Illinois Institute of Art Chicago and earned a bachelor's degree in Web Design and Interactive Media. Before joining the NCAR team, he worked at Fanatics for four years, working with the creative team and clients like the MLB, NFL, NBA, and the National Baseball Hall of Fame.
Robert Stein, Senior Advisor
Robert Stein is a museum leader, technology expert, and strategist with more than a decade of experience in the museum field directing innovative projects and diverse teams. During that time, Rob has pioneered the adoption of open source tools for the museum community, created the world's first incentive-based loyalty program for visitor engagement, and has transformed the discussion about how technology can enhance and drive educational and public impact in museums.
Rob is a sought after author, speaker and consultant, focusing on the impact museums can have in their community, how technology efforts can change the dynamic of museum innovation, and how metrics and measurement can drive continuous improvement for the practice of museums.
In Memoriam, Rick Briesch, Inaugural Donna Wilhelm Research Fellow