Juneau is Small but Vibrant
May,
25
2017
/ /
by

jaarmstrong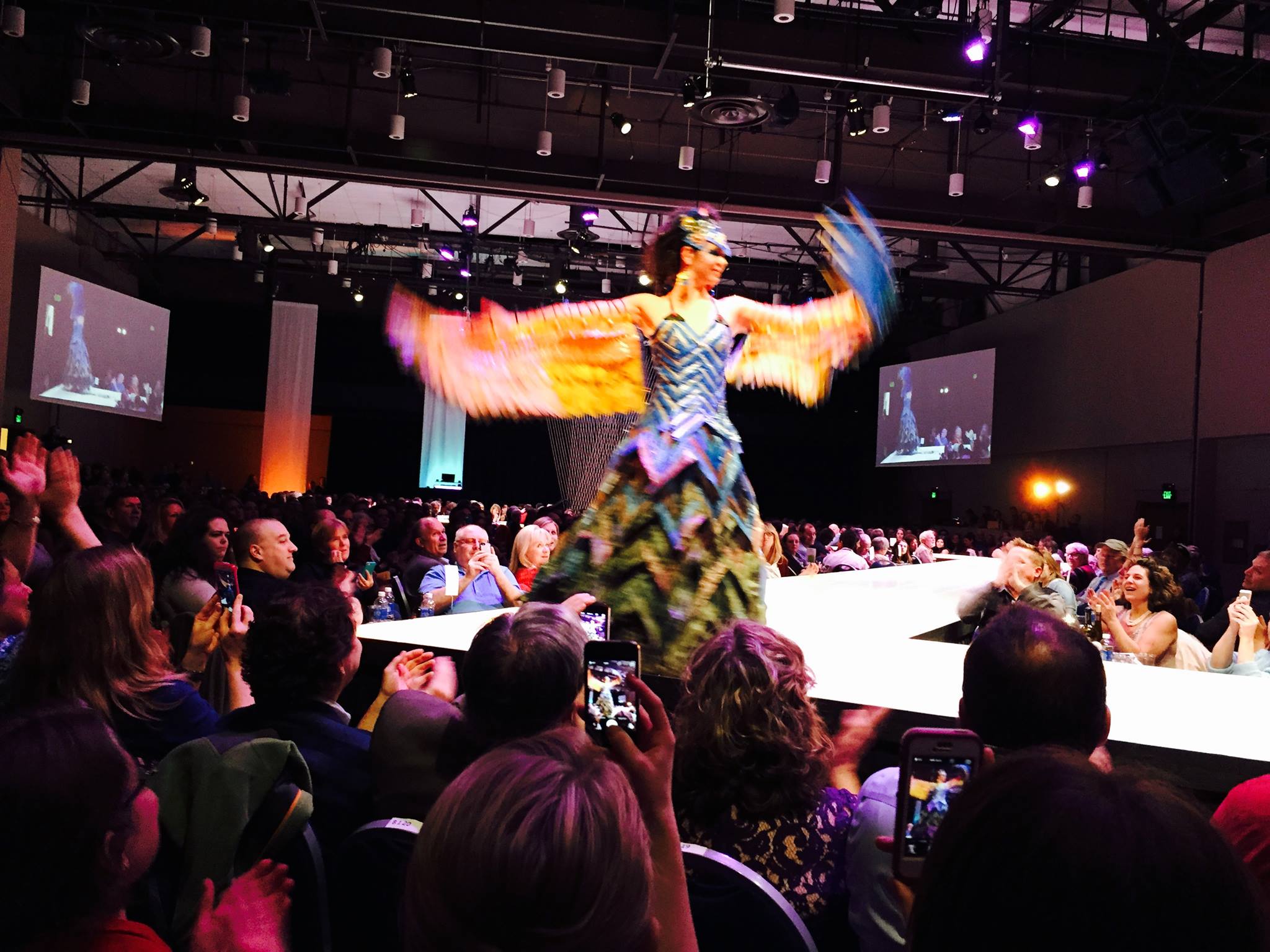 Guest article by Nancy DeCherney, Executive Director, Juneau Arts & Humanities Council
What an honor for Juneau to be recognized by the Southern Methodist University's National Center for Arts Research as one of the top ten most arts-vibrant small cities in the United States! From the flourishing indigenous arts to nationally recognized theater to ambitious arts education programs, Juneau offers an astounding variety of top-notch arts and culture activities and programs. This little town of 32,000 is hopping almost every single day with live music, dancing, exhibits, and performance. It is a place where almost every single resident is actively engaged in some aspect of the arts.
The Juneau Arts and Humanities Council is recognized for its arts education work as a Kennedy Center Partner in Education and an Any Given Child site. It partners with the Juneau School District and the University of Alaska SE on teacher training in the arts with support from the Margaret A Cargill Foundation, and manages the Artists in the Schools program for the District, and is a leader in developing programs used around the state.
Sealaska Heritage Institute recently opened the Walter A Soboleff Building, home to an astounding collection of Tlingit, Haida, and Tsimshian artwork, enabling and encouraging continued development of indigenous art integrated into contemporary life.
The Father Andrew P Kashevaroff Library, Archives and Museum opened last summer and was just awarded the National Medal for Museum and Library Service by the Museum Institute of Museum and Library Services. It is the nation's highest honor for museums and libraries.
With many well-established arts organizations, such as the Juneau Lyric Opera, the Juneau Symphony, and Alaska Folk Festival, each celebrating over 40 years of performances, as well as newly developing groups such as Alaska State Improv Festival, Alaska Robotics Mini-Con, Juneau offers a receptive, encouraging, stimulating environment that seems to inspire people. As the director of Perseverance Theatre put it, "Not in black or white, it is in the gray areas where creativity is possible." Situated in a magnificent rainforest, Juneau has lots of gray, rainy days. Nestled at the base of tall mountains on the edge of a fjord, accessible only by air or water, the town is self-contained, independent, and, it may be said, full of character and characters.
Perhaps that is what leads it to be such a robust and lively arts community.
*Juneau ranked #8 of most arts-vibrant small communities