Arts Vibrancy in Chicago: An arts powerhouse and a global cultural destination
May,
18
2017
/ /
by

jaarmstrong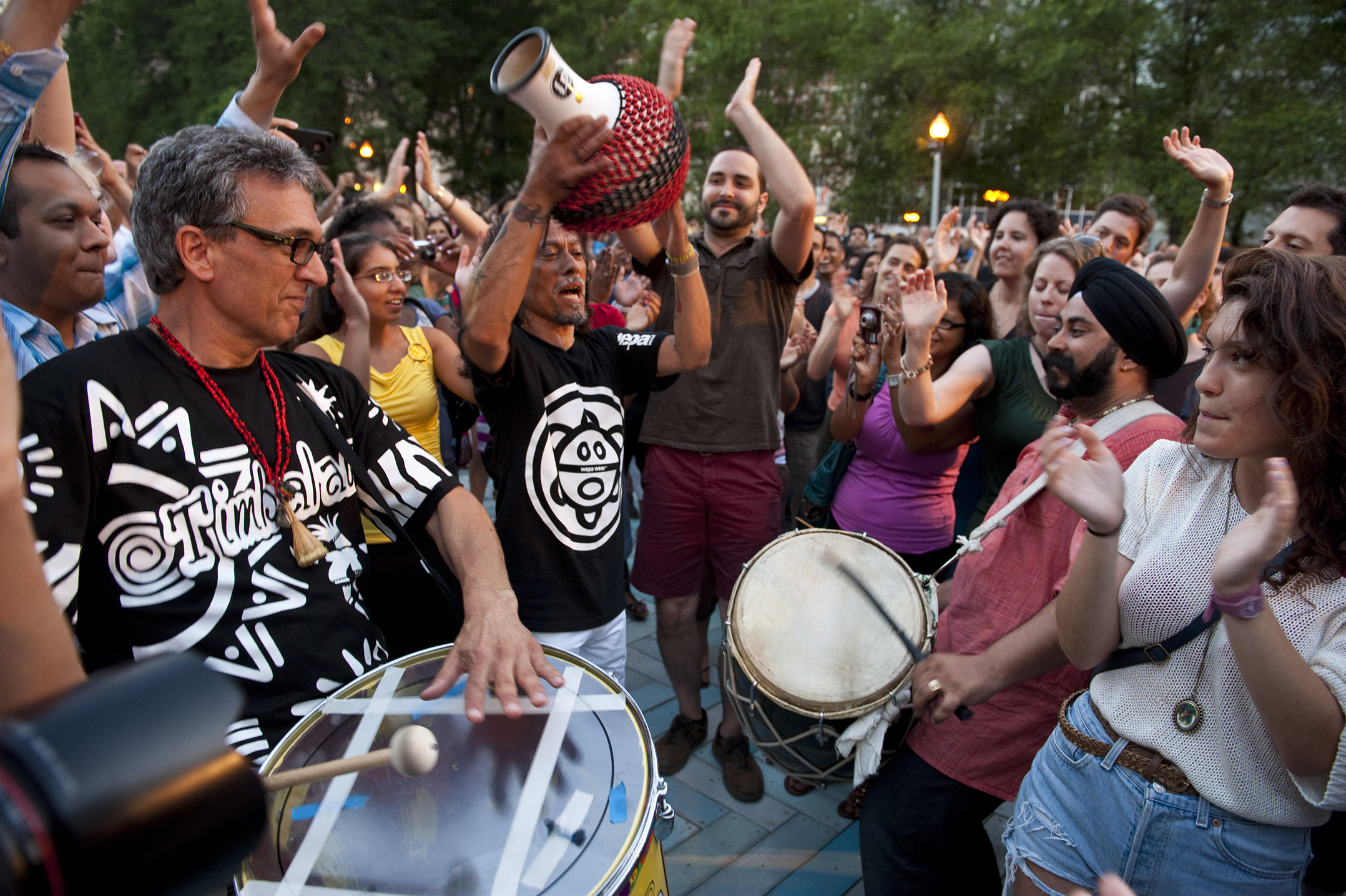 Guest post by Mark Kelly, Commissioner of the Chicago Department of Cultural Affairs and Special Events
*Chicago ranks #15 on NCAR's top 20 list of most arts-vibrant large communities.
Of course, I'm not surprised that the Chicago Metro area ranked among the top 20 "most arts vibrant" large communities in the recently-released 2017 Arts Vibrancy Index.
Chicago is one of the world's great cultural capitals, attracting 54 million visitors last year. We are the birthplace of storefront theater, modern architecture, footwork, improv, poetry slams, gospel music, the urban blues and more. Chicago's creative talent is supporting our burgeoning film and design industries. Our great urban parks, which are increasingly filled with festivals, performances and public art, make Chicago a great place to live and work. Our colleges and universities are attracting thousands of creative students—and young people in Chicago from early childhood through high school are increasingly engaged in creative pursuits.
But the Chicago area's ranking as #15 doesn't reflect the total picture of government arts funding in Chicago.
The Chicago Park District annual budget, for example, supports some of the city's finest cultural institutions such as Lincoln Park Zoo, Museums in the Parks (including 10 museums and an Aquarium), the Grant Park Music Festival, After School Matters and the Garfield Park Conservatory Alliance, with an investment of $42 million in 2017. Additionally, the Park District budget funds 15 neighborhood cultural centers, public art and thousands of cultural events.
Strengthening our communities through the arts is a top priority for Mayor Rahm Emanuel. The mayor's Night Out in the Parks program is bringing performance and art to public spaces in every ward of our city. In 2016, Night Out in the Parks presented 2,109 events—including movies, theater, music, family festivals and dance. And the mayor's Year of Public Art initiative in 2017 has engendered a new 50x50 Neighborhood Arts Project with new public artworks for all 50 wards, the creation of a Public Art Youth Corps, a new Public Art Festival, exhibitions, performances, tours and more—representing a $1.5 million investment in artist-led community projects.
Meanwhile, many of our renowned cultural organizations, including the Art Institute of Chicago, Lyric Opera of Chicago, Chicago Shakespeare Theater and Steppenwolf Theatre are moving beyond their four walls and engaging new audiences. And an array of cultural organizations are engaging young people in Chicago, including After School Matters, Urban Gateways, Louder Than a Bomb, Marwen and SkyArt.
We believe that citizens benefit from free and open access to the arts. And we are committed to enriching Chicago's artistic vitality and cultural vibrancy.