five qualities that define PHILADELPHIA's arts vibrancy
Jun,
26
2017
/ /
by

jaarmstrong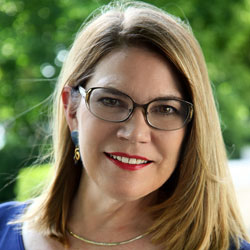 Guest article by Maud Lyon, President, Greater Philadelphia Cultural Alliance
As President of the Greater Philadelphia Cultural Alliance, it is my privilege to work with arts and culture organizations of every budget size and discipline: learning about their passion, excellence, service, ambitions, and challenges. Philly is one of America's great cultural capitals – and has been for a very long time. Let me share with you five qualities that define our unique arts community – and just of few of the arts organizations that live these values every day.
1. Nurturing top artistic talent – we train the best of the best. Visual artists have painted, drawn and sculpted at the Pennsylvania Academy of the Fine Arts since 1805. An opera singer with AVA credentials is automatically asked to audition. Two winners of the recent Van Cliburn International Piano Competition are Curtis Institute of Music trained: Yekwon Sunwoo, first place, a graduate; and Daniel Hsu, third place, is currently studying there. The Clay Studio provides residencies for international ceramic artists. Leslie Odum, who won a Tony playing Aaron Burr in the musical Hamilton, got his training at Freedom Theatre. A new nonprofit, Circadium, begins its inaugural class this fall, training elite circus artists. Philadelphia gives artists their start.
2. Spectacular innovation and showmanship – This year, Longwood Gardens reopened their signature fountain display, now updated with the latest technology. You'll never see better. In September, Opera Philadelphia premieres O17, a festival of operatic happenings staged in six venues across the city over 12 days. They are redefining the opera experience. FringeArts has been wowing audiences and pushing artistic boundaries for over twenty years, and now has a year-round venue. Philadelphia knows how to put on a show.
3. Valuing learning – Benjamin Franklin and his friends invented the subscription-based circulating Library in 1731, and the Library Company serves scholars to this day. Franklin also founded the American Philosophical Society in 1743, which today promotes the humanities, arts, public affairs, mathematics, and sciences through grants, publications, and its research library. The Academy of Natural History at Drexel University has specimens brought back by the Lewis and Clark expedition in 1806. I particularly love the Wagner Free Institute, a small nonprofit in near north Philadelphia that has provided science classes to adult men and women since 1855, for free. Philadelphians are curious and like to study together.
4. Community engagement – learning by doing is just as important, and so is building the strength of community connections. The Pennsylvania Horticultural Society's annual Flower Show is legendary, and its community gardens, pop-up urban beer gardens, treekeeper training, urban farms and other programs beautify just about every neighborhood. Eastern State Penitentiary preserves an historic prison as a ruin and educates visitors about the effects of incarceration in America. JustAct began as a theatre company, and now uses theatrical training to help community residents learn to be effective advocates. Mural Arts started 30 years ago as an anti-graffiti project and has created over 3,600 murals in neighborhoods, uniting artists and residents to transform public spaces and individual lives – because art ignites change. This is a community that uses art to make our collective life better and more compassionate.
5. Diverse voices – The PhilAesthetic celebration this summer celebrates the Black Arts Movement in Philadelphia, with visual arts at the African American Museum of Philadelphia, dance performances by Philadanco and Kulu Mele, Jazz at the Clef Club and spoken word at the New Freedom Theatre. In 2017, Taller Puertorriqueño's opened El Corazón Cultural Center in North Philadelphia, the largest Puerto Rican/Latino-based arts and cultural facility in the state of Pennsylvania. Another gem is the Philadelphia Folklore Project, which since 1987 has collected, exhibited and preserved the arts of people who have been here for generations and those who have just arrived. Philadelphia is a city of neighborhoods and many cultural traditions.
It's no surprise that Philly ranks high in the Arts Vibrancy Index - #11 of the top 20 MSA's over 1 million in population. In addition to all of this, Philadelphia is a walkable, welcoming city. It's a great place to visit, and an even better place to live.