Improving Quality of Life through Arts and Culture in the Heartland: A Nonprofit's Call to Action
Sep,
12
2017
/ /
by

jaarmstrong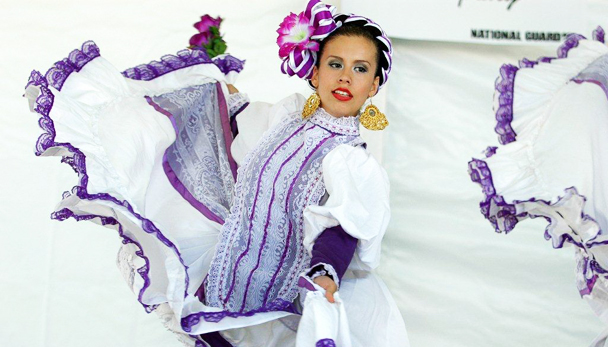 Guest post by Bravo Greater Des Moines
When you think of Central Iowa – what comes to mind? For many, it's the rural Heartland dotted with cattle, corn and soybeans. Others recognize the Des Moines area as a financial powerhouse with global insurance and banking firms populating the metro. But those who have been paying attention know that the arts and culture sector in the Greater Des Moines region is also alive and thriving. Recent economic reports—like the Americans for the Arts: Arts & Economic Prosperity 5 study and the National Center for Arts Research's annual Arts Vibrancy Index evaluation—put Central Iowa at the heart of a growing industry: Arts and Culture. Long revered as a "nice to have" for a community, these reports are adding the numbers to the stories, and proving that this "need to have" economic engine is in full swing with a powerful forward momentum.
One of the catalysts to this cultural boom was the creation of Bravo Greater Des Moines. (Quick side note: You may remember Jay Byers, CEO of the Greater Des Moines Partnership, mentioned Bravo as a key contributing partner in the advancement of economic development during his NCAR blog post last month: Arts Scene Leads to Economic Development, Talent Attraction in DSM USA.)
In 2004, visionary community leaders voiced the need for a way to ensure arts, culture and heritage (ACH) organizations could provide the region with rich cultural experiences to benefit Central Iowa residents and visitors. The arts' contribution to quality of life and economic development was an essential ingredient to positioning Central Iowa to compete with other regions seeking to draw a creative and prosperous workforce. Oh, and a reliable funding mechanism would be required for sustainability. Out of this need, nine local communities stepped up to commit a portion of their hotel/motel tax revenue, and Bravo was born with the immediate task of leveraging these public funds through competitive grantmaking programs for ACH nonprofits in the region. Hotel/motel taxes still fund the organization and with the vibrant reputation of the region driving more visitors and the number of communities investing in Bravo having grown to 17, there are now opportunities for "more." What else can Bravo do to support the arts and culture sector in addition to the essential grant investments?
To answer that question, Bravo explores how ACH nonprofits can thrive within the Greater Des Moines region. First, lead the way through the economic impact of arts and culture. Identify the ways ACH organizations help drive the regional economy through economic development studies such as the Arts & Economic Prosperity 5 study. When the findings of this study were released in June 2017, no one could dispute the significant return on investment. In fiscal year 2015, Bravo granted a little more than $3 million to local ACH organizations. In return, those organizations helped generate $185 million in economic impact for the local economy. Second, outline a path for arts and culture to flourish in the future. In 2016, Bravo and Drake University partnered on a multi-year Regional Cultural Assessment (RCA) project. The purpose of the RCA is to identify ways to leverage ACH opportunities to drive quality of life and economic development throughout the region. With strong community input and guidance from a team of passionate area leaders, the RCA will stand as another opportunity to explore the many ways to infuse arts, culture and heritage experiences into the everyday lives of Central Iowans.
Bravo is just one of many community partners supporting arts and culture in an effort to build a vibrant community for residents and visitors to work, play, live and visit. The Community Foundation of Greater Des Moines, the Greater Des Moines Partnership, the Greater Des Moines Convention and Visitors Bureau, to name a few, are key players on the road to creating a thriving region for arts and culture. And the organizations Bravo supports—the more than 70 nonprofits—are the ones doing the work to bring this promise to life every day. They create, nurture, promote and innovate ways arts and cultural experiences can enrich quality of life and sustain a healthy economic impact for the region. If not for these dedicated organizations, programs and individuals who work to build the cultural foundation, none of this would be possible. The vast network of community leaders, business executives, educators, artists and neighbors across multiple disciplines throughout Central Iowa use their talents and influence to ensure the arts, culture and heritage industry in Greater Des Moines will continue to thrive for decades to come.
To learn more about the work being done at Bravo to create a community where arts, culture and heritage organizations are celebrated and supported throughout Central Iowa, visit our website: www.bravogreaterdesmoines.org.
* Photo: Performer during the Latino Heritage Festival in Des Moines