Making a Scene in Des Moines
Aug,
31
2017
/ /
by

jaarmstrong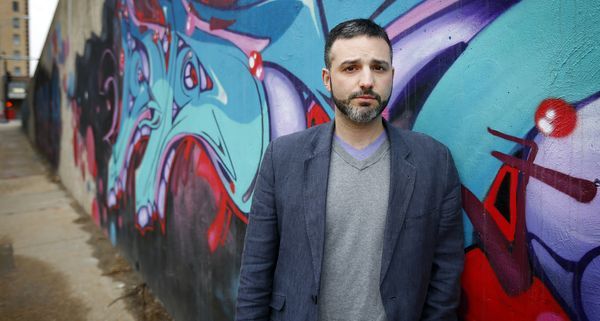 Guest post by Zachary Mannheimer, Principal Community Planner, McClure Engineering
The Des Moines arts scene is a scene. 10-15 years ago it was not. This is not to say there were not thousands of talented artists living here, simply that the audience levels, organization and catalytic sense of place had not yet burst upon the Midwest. The scene became a scene when a magical moment occurred on both sides of the aisle, sometime around 2005: the risk-averse insurance town understood that in order to attract talent, they needed to invest in local arts, and on other side, the underground artists grew tired of recycling their work for each other and demanded venues, galleries and respect.
Today it's nearly impossible to not come in daily contact with a locally-created cultural experience. The music, theater, visual art, literary and culinary worlds are exploding – we are seeing major band members' second or third bands become major bands; the Cloris Awards are entering their third season celebrating Des Moines' (DSM) theatrical accomplishments (Pyramid Theater Company, Iowa's first all African-American troupe, taking home many awards last year); visual artists like Jordan Weber, Rachel Buse and Van Holmgren are being recognized nationally; sci-fi writer Lettie Prell is touring her work internationally, and young poets/graffiti artists (high school kids) in Movement 515 are competing nationally at the Brave New Voices Poetry Festival; chefs like Sean Wilson, Joe Tripp and George Formaro are being nominated for James Beard awards every year, and breweries like Peace Tree, Exile, Firetrucker, 515 and Confluence are dominating taps around the Midwest and so much more. All of this is being done in the shadow of a $40 million sculpture park featuring works by Mark di Suvero, Jaume Plensa and Yoshitomo Nara. Hell, even David Byrne thinks we could be the next big thing.
I moved to Des Moines in 2007 from NYC in order to help found the Des Moines Social Club, a space for artists to create and present their work, as well as an opening for those who may not have come in contact with localized art. DMSC helped shape a lot of what the DSM scene has become, and it did it alongside the 80/35, Hinterland and 515 music festivals, the local retail scene, an ever-expanding entrepreneurial world, a strong desire to create recreational trails, a transit hub and a robust and affordable housing market. It's easy to live here, and therefore it's easy to engage in local art. I believe in America's second, third and fourth cities. Indeed, if you are an artist and your goal is not fame and money and instead you are working to make a significant change in the world, in your own lifetime, the last place you should be is a major city. Des Moines is a place to pioneer.
We still have a long way to go, of course. A large part of our population still leans towards the recognizable, national cultural world. We love our Wicked, Kid Rock, Christo and Jeanne-Claude, John Grisham and Bobby Flay. And we need to get over that. For once that occurs, it means we have contributed to a real cultural shift in our country. That we have created real change. That we, as the first state in our nation to determine a presidency, have demonstrated how two sides can co-exist deliberately. And that, amongst all things, is what we as an artistic community are striving for. Come play your part.
###
After a road-trip from NYC to 22 cities around America, Zachary Mannheimer chose Des Moines in 2007 to help found the Des Moines Social Club, an arts and educational non-profit. DMSC has hosted over 5000 arts events and seen over 1,000,000 patrons. His theatrical work and DMSC has been featured in The New York Times, Time Magazine, USA Today, Politico, The National Journal. In 2017, Zachary began a new position at McClure Engineering Company as their Pricipal Community Planner. Zachary serves on the boards of Iowa Public Radio and the Iowa Rural Development Council and shares his home with his wife Sarah, daughters Mira and Fiona and son Benjamin.
*Des Moines ranks #10 on our list of most arts vibrant medium communities